Welcome at GEFRA
Your Partner for Safe Control of Production Parts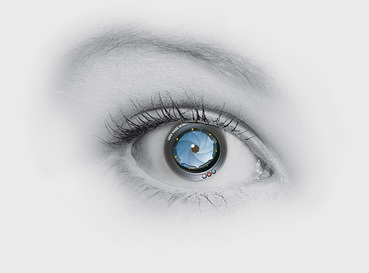 GEFRA will supply you with reliable, optical testing and measuring systems for checking components made of metal and plastic. Up to 2,500 parts per minute — depending on the requirement — can be checked and sorted automatically without contact.
Our eyes for your success!

An innovative and dynamic team, which was awarded with the Innovation Award of the Federal State of Rhineland-Palatinate in 1998 for the OPTISORT, is always at your side with know-how and experience for your special inspection tasks with practice-oriented solutions

GEFRA inspection systems are in use for many years worldwide. GEFRA is a well-known and leading partner for the fastener industry.
360° Inspection
without stopping
Speed
up to 2.500 parts per minute
Accuracy
perfection by telecentricity
Individuality
inspection systems for your requirements
Experience
know-how since 1995
social commitment for
Ärzte ohne Grenzen e.V. and
Kinder in Not e.V.
Always in Focus
The Test Spectrum of the GEFRA Sorting Machines
Machine Types and Software
of the OPTISORT Inspection systems of GEFRA
Creating chances for children in need
is a Matter of the Heart for GEFRA

GEFRA is commited to the assoziations Ärzte ohne Grenzen e.V. and Kinder in Not e.V. since several years. In this way we would like to give back some of the success we have achieved to the community of solidarity.
Ärzte ohne Grenzen e.V. save lives in 70 countries around the world. For example, in Kenema, the capital city of Sierra Leone, a modern children's clinic has been set up to help children suffering from acute malnutrition.
With support of GEFRA, the construction of "Girls Home" was realized in Brazil in 2020, a place of refuge for endangered girls.